Keen on Green: sustainable French jewellery brands. In the midst of Paris's Haute Couture week, where Place Vendôme becomes a haven for extravagant jewelry displays, a trio of Parisian jewelers stood out this year—Rouvenat, Vever, and Courbet. While they share the same commitment to excellence as their venerable counterparts, they bring a refreshing twist to the world of high jewelry.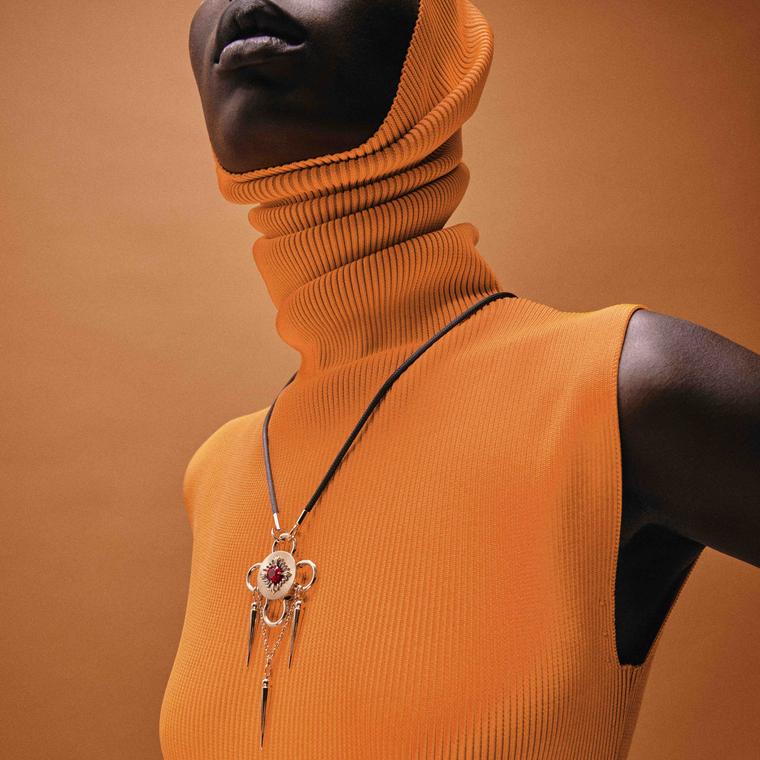 Like the esteemed houses of Place Vendôme, these brands collaborate with top-tier goldsmiths, enamellers, gem setters, and designers. They extol the significance of 'métiers d'art' and the artistry of their employees who transform mere jewels into enduring artistic creations.
So, what sets Rouvenat, Vever, and Courbet apart? Sustainability lies at the heart of their ethos. They exclusively employ lab-grown or pre-loved gemstones and recycled gold, steering clear of freshly mined stones or new precious metals.
Read More : Origins of wealth cloud Heidi Horten's sale of jewels at Christie's
Rouvenat, a jeweler with historical acclaim dating back to the Second Empire (1852-1870), found a remarkable revival in 2020. Léon Rouvenat's exceptional designs once graced the elite, including Empress Eugenie, who commissioned a breathtaking brooch adorned with over 300 diamonds. Despite its prior success, the company lay dormant until four jewelry industry experts, with Cartier pedigree, breathed new life into it. Armed with 3,000 period gouaches found in a Parisian second-hand bookstore, this team embarked on an audacious journey. Their mission: to craft exquisite jewelry exclusively using gemstones aged between five and several hundred years old, each with certificates of origin. Emeralds, sapphires, rubies, diamonds, and other gems from bygone eras now sparkle in newly created French jewels.
Read More : Forge: a new space to shop and learn in Hatton Garden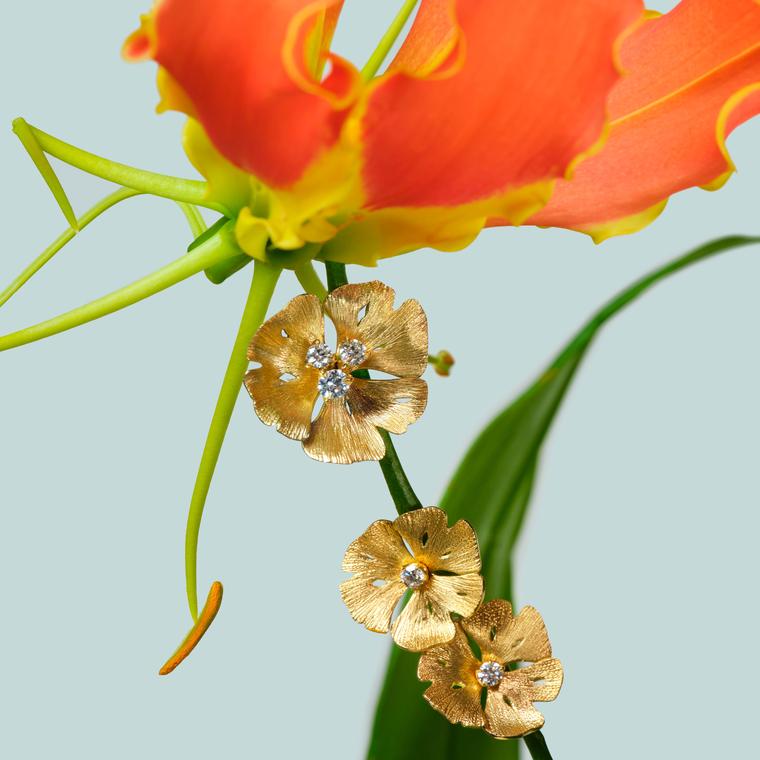 Vever, established in 1821, resurfaced under the stewardship of twins Camille and Damien Vever, seventh-generation family members. Embracing innovation, Vever employs revolutionary materials. Camille Vever explains their philosophy: "The gold is not extracted from mines, but recycled. The ivory is of vegetable origin. The diamonds are lab-grown." They advocate traditional techniques like enamel, hoping to sustain French artisans.
Courbet, a 2018-born brand, aspires to produce eco-friendly French-made jewels with utmost transparency about stone origins. Co-founders Manuel Mallen and Marie-Ann Wachtmeister champion new technology and exclusively use laboratory-grown diamonds in their creations. Lab-grown diamonds, with identical properties to mined diamonds, offer traceability and sustainability. Manuel Mallen emphasizes that these diamonds are not synthetic; they crystallize naturally from carbon, making them as genuine as mined diamonds. Independent gemological institutes certify them.
While many fine and high jewelry brands strive to reduce their carbon footprint and enhance sustainability, Rouvenat, Vever, and Courbet stand out by taking innovative steps toward a greener future.