The story of Lalaounis in 10 jewels. Lalaounis, a name synonymous with artistry and craftsmanship, weaves a captivating narrative through its jewelry, drawing inspiration from the treasures of past and present civilizations. Maria Lalaounis, the design director of this Greek family-owned enterprise, embarks on a quest beyond her homeland, channeling a diverse array of themes—from art and nature to architecture and the animal kingdom—into both figurative and abstract designs.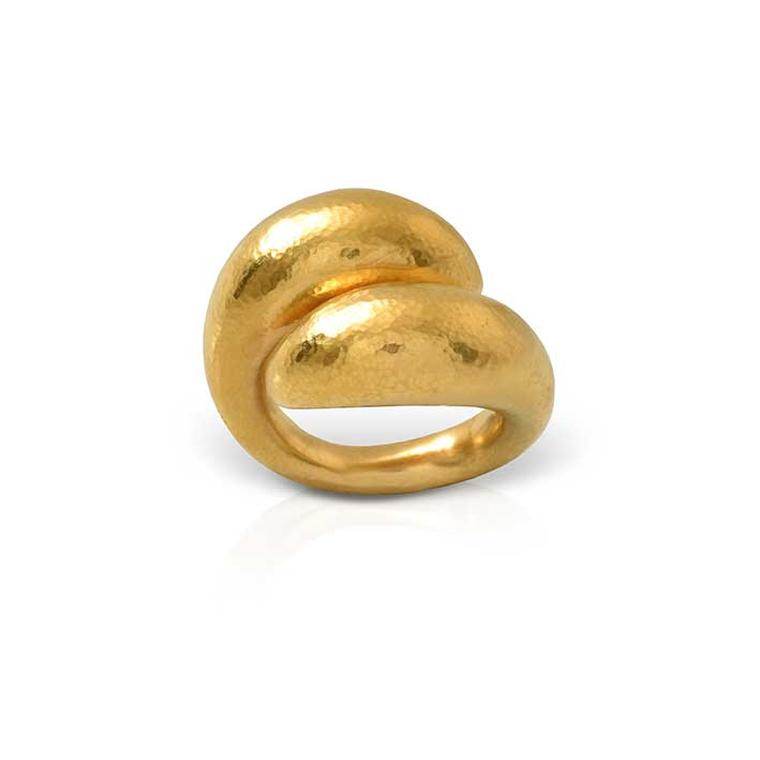 However, the allure of Lalaounis goes beyond the surface, where the jewelry-making techniques play an integral role. Demetra Lalaounis Auersperg, co-CEO and director of international operations, sheds light on their philosophy, "Our identity is an intricate tapestry of design and technique. We don't just craft jewelry; we resurrect the artistry of eras like Minoan, Mycenaean, or Byzantine, not just in design but in techniques too. For instance, in a piece inspired by the Hellenistic period and adorned with the Hercules knot motif, we employ hand weaving and granulation techniques of that era. Conversely, a Neolithic torque choker manifests through hand-hammered gold."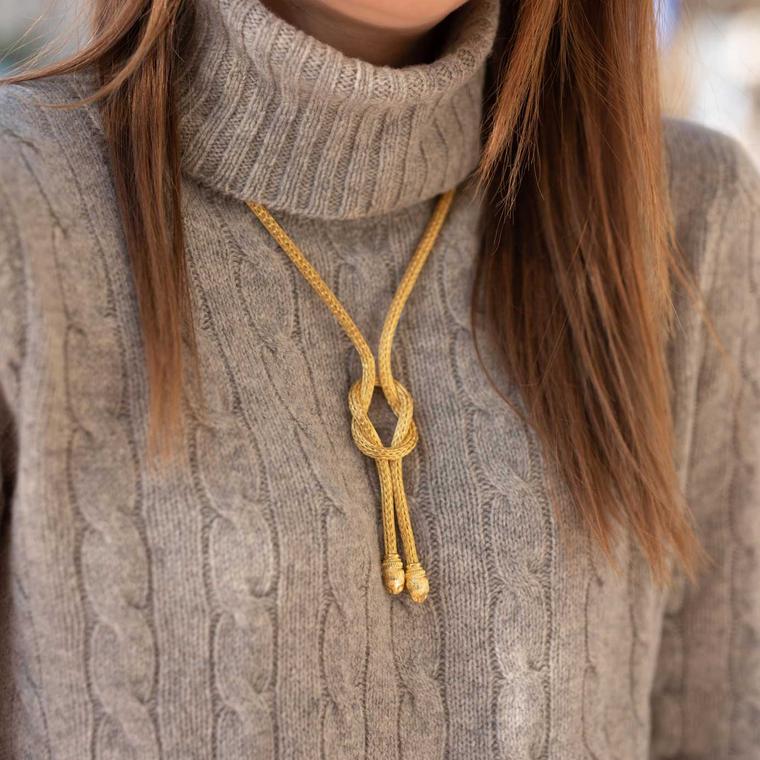 Yet, Lalaounis doesn't stop at the intersection of eras and techniques. The brand adeptly cross-pollinates, merging disparate styles and methods. A Minoan-style string of gold beads may be forged using Neolithic-era gold hammering techniques. A contemporary square shank might play host to a Hellenistic bird adorned with delicate granulation markings.
This innovative fusion of styles and techniques has bestowed Lalaounis with a distinct identity—a style uniquely its own.
The journey wasn't always as adventurous during the reign of founder Ilias Lalaounis. As Lalaounis Auersperg reminisces, "My father adhered faithfully to era-specific techniques. Today, we not only narrate stories but also experiment with gold, intertwining techniques and styles. While era-inspired, we craft pieces in unconventional ways, perpetually striving to captivate our clients and ourselves."
Read More : Discover the beauty of Sicis Jewels exquisite creations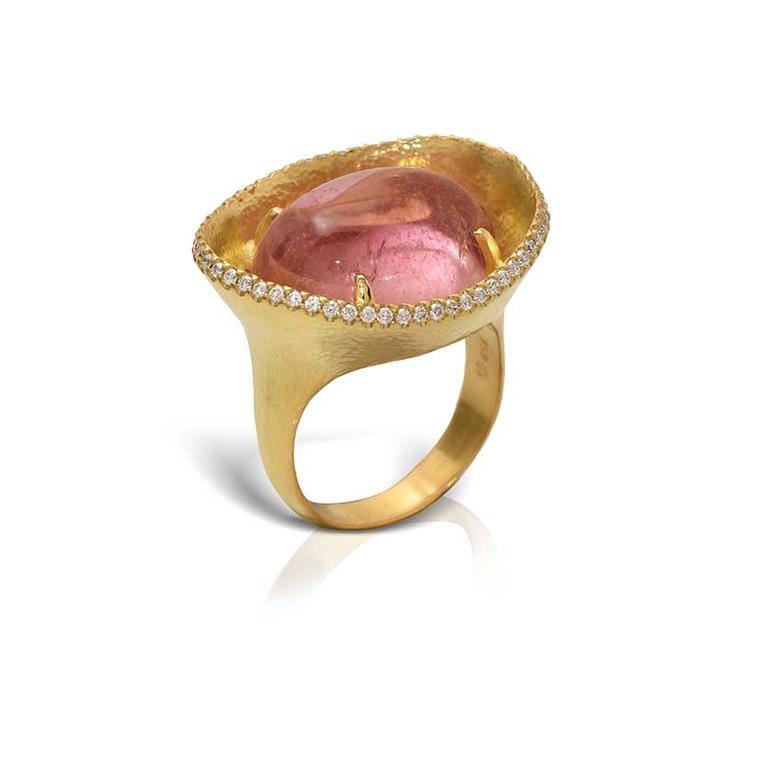 At Lalaounis, collections aren't stagnant; they evolve. The design team collaborates seamlessly with goldsmiths in their Athens workshops, resurrecting and evolving ancient crafts—vital components of the Lalaounis aesthetic.
Lalaounis Auersperg elaborates on their hands-on approach, "My sister, Maria, the creative director, doesn't merely conceptualize and hand off a finished design to master jewelers. It's an ongoing dialogue between her and the craftsmen. We brainstorm ideas, themes, and basic designs, refining them with our artisans. This synergy elevates each piece, allowing it to embody both concept and craftsmanship. We also prioritize comfort, adapting traditionally challenging techniques for wearability."
Read More : Top 5 Tips for Photographing Jewelry with Your Phone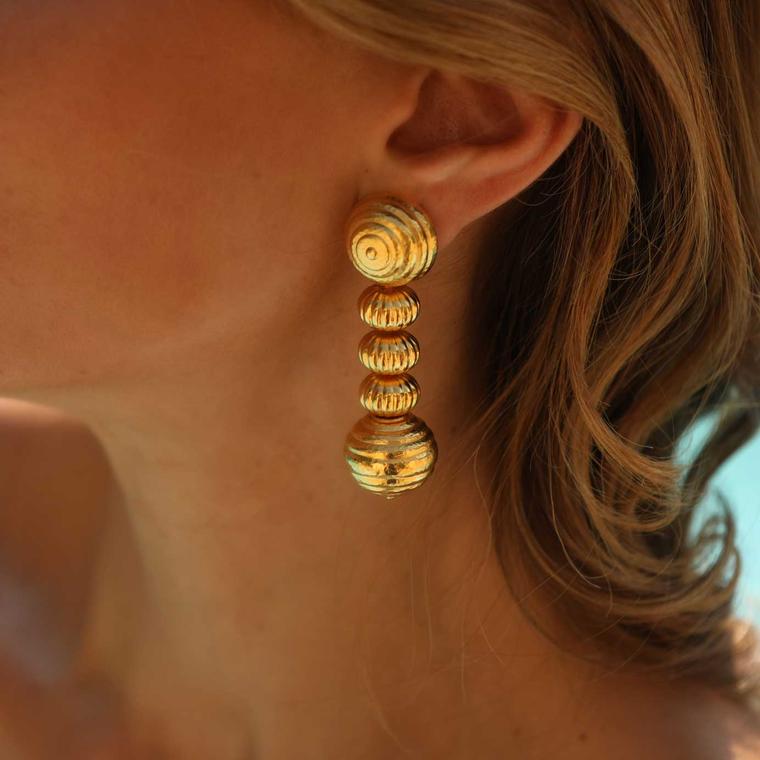 The theory materializes in the jewelry, and here are ten Lalaounis jewels that embody the brand's design and production ethos:
Neolithic Tool-Inspired Ring
Sculptural echoes of the Neolithic torque choker meet a modern twist. Hand-hammered gold at the ring's back, reminiscent of the Neolithic era, lends a contemporary edge.
Hercules Knot Necklace
Hand-weaving gold, an art dating back to Hellenistic Greece, finds contemporary expression in this Hercules Knot necklace. Each link, formed by winding gold wire around a hand drill and soldered, weaves a compelling chain, adding elegance to any composition.
Petal Ring
A fusion of Neolithic minimalism and a gold petal's floral motif, this ring's hammered gold interior surrounding a cabochon gemstone offers luminosity, movement, and interplay of light and shadow.
Minoan Bead Earrings
These Minoan Bead earrings capture the sculptural essence of their era. The beads, crafted with a refined hammering technique, evoke the ancient dents associated with Hephaestus, the Greek god of fire, adding depth to the gold's natural luster.
Helen of Troy Earrings
Inspired by Heinrich Schliemann's discovery of Helen of Troy's treasures, these earrings reflect the 1870s diadem and earrings. Ilias Lalaounis recreated these jewels based on Schliemann's accounts and photos. When the original jewels resurfaced in the early 1990s, Lalaounis' recreations were exhibited alongside them.
Byzantine Ruby Bracelet
Embodying Byzantine opulence, this bracelet features deep red rubies and textured goldwork typical of the era. The geometric background pattern echoes Byzantine mosaics, while bezel-set rubies and brilliant-cut diamonds coalesce into a timeless masterpiece.
Nubian Gold Pendant
Inspired by 5th-century Nubian pottery, this pendant translates the distinctive crescent pattern into gold through hand-chasing, resulting in a modern jewelry range with global influences.